Sold Out
Rocky Lane
Liverpool
Overview
Available for £250,000, Rocky Lane is a unique opportunity to invest in a completed and operational residential HMO in one of the UK's most prominent cities: Liverpool.
Rocky Lane is a 9 bedroom property that provides two communal kitchens and a living area for tenants. This tenanted property currently offers purchasers a NET rental return of 12.7%.
Liverpool Residential HMO Investment Property
This multi occupancy HMO provides purchasers with the opportunity to cater for Liverpool's growing demand for HMO properties for young professionals and students. Rising house prices and the undersupply of new houses throughout the UK has led to growth in the HMO market, as supply attempts to reach the level of demand.
Liverpool has a wide range of retail and leisure facilities, led by Liverpool ONE, which is home to a variety of shops, restaurants, bars, cafes and cinemas, as well as acting as a link between the city centre and the traditional waterfront area, where the Albert Docks and the Echo Arena are located.
The city is well served with excellent transport links to the rest of the UK and abroad. Standing at the end of the West Coast main rail line, Liverpool has a direct route to London Euston and Manchester Piccadilly stations. Liverpool's John Lennon Airport and Manchester Airport are both within 40 miles of the city, providing access to more than 220 destinations around the world.
Disclaimer
Photos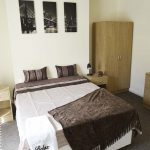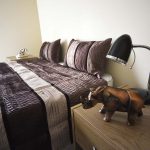 * Images are for illustrative purposes only and the final development may differ